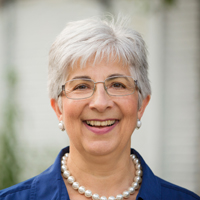 My name is Sylvie Drader and I am an independent Stampin' Up! Demonstrator.
Back in 2007, I needed to make some changes in my life. I had received some beautiful handmade cards that seemed (almost) impossible for me to make. But I was curious. In searching, I came across this company called Stampin' Up! and they promised a very easy way to coordinate colours. So I signed up for the starter kit.
Little did I know how much my life would change! As a demonstrator, I have flourished in so many ways. Not only have I learned to coordinate colours, I have learned many techniques to make beautiful cards and other papercrafting projects. My creativity has grown in ways I never imagined. I love passing this knowledge to others so they too can grow in their creativity.
I have learned a lot about running a business. Some things have been successful and allowed me to earn the incentive trip twice. Others not so much. In fact, I quit being a demonstrator for a couple years. However, I could not stay away and signed up again in 2017.
I have also experienced much personal growth through being a demonstrator. Ask me about this journey when you get the chance as I am happy to share.
When I give someone a card or other project I have made, I give a bit of myself to them. The gift has a high value because I made it for them. It is unique for a one of a kind person. I just love reproducing this by teaching others to make cards that they will send, knowing the blessing will keep going. Everyone is unique and special and loved.
Drop me a line! I would love to hear from you:
email: sylvie@sylviestamps.com
mobile: (519) 577 0898